---

Aug 2017 – heden
Gemeente Veenendaal
Consultant Marketing, Branding en Communicatie
Als externe consultant veel ervaring met gebiedspromotie van de binnenstad van Veenendaal en als adviseur/expert voor de Gemeente Veenendaal voor de recent ontwikkelde citybranding en de toepassing daarvan in de communicatie van de gemeente. In samenwerking met de burgemeester en andere stakeholders nieuwe citybranding gerealiseerd om de stad als geheel te 'branden' en zo synergie en effectiviteit van ieders communicatie te vergroten.
---

Mei 2020 – Sep 2020
Cobra Art Company
Operations Manager
Verantwoordelijk voor de operatie en de optimalisatie hiervan, beheer van diverse bedrijfsactiviteiten inclusief financiën en het formuleren van bedrijfsdoelen. Vakinhoudelijke expertise geleverd, kosten bewaakt en kostenbatenanalyses ontwikkeld om haalbare mijlpalen te bereiken.
---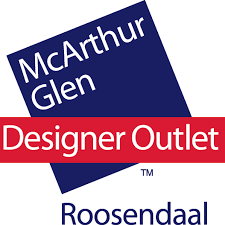 Dec 2019 – Maa 2020
McArthurGlen Designer Outlet Roosendaal
Senior Marketing Consultant

Ontwikkeling van de marketingstrategie 2020, inclusief zowel tactische promoties als evenementen voor optimale klantbeleving. Begeleiding van een marketing executive om op basis van vastgestelde prestatiedoelstellingen de rol van junior marketingmanager te bereiken.
---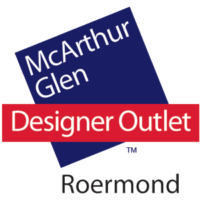 Okt 2018 – Nov 2019
McArthurGlen Designer Outlet Roermond
Senior Marketing Manager
Een effectieve uitvoering van de marketingstrategie verzorgd, inclusief media, PR, toerisme, onderzoek, evenementen en visuele uitwerking, onderwijl leiding gevend aan een internationaal team van professionals (8 FTE). Erkend voor het positioneren van het centrum als een sociale winkelbestemming voor elke doelgroep.
---
Sep 2018 – Okt 2018
Klikkie BV
Branding Consultant

Het definiëren en beschrijven van de merkessentie en -waarden, en het ontwikkelen van een merkidentiteit en strategie om het bedrijf te transformeren van start-up naar scale-up.

Brand strategy is at the core of any company that has withstood the test of time and is equally valuable to startups. Products may change, teams will transition and audiences shift, however, what's at the core of a brand can (and should) remain a constant force.
---

Apr 2017 – Aug 2018
Bochane Groep BV
Manager Marketing

Als lid van het management team mijn praktische kennis en ervaring toegepast in het leiden van de marketingafdeling (5 FTE) en direct rapporterend aan de raad van bestuur. Doel van het team is de realisatie van kwalitatief hoogwaardige verkoopleads door het optimaliseren van de funnel met marketingautomatisering. Strategische ondersteuning geleverd voor het verhogen van de conversie in alle commerciële disciplines: verkoop van nieuwe en gebruikte auto's, aftersales en lease en verhuur.

There is only one boss. The customer.
---
Nov 2016 – heden 
Stichting BIZ Winkelstad Veenendaal
Marketing and Branding Consultant

Het bestuur van Stichting Winkelstad Veenendaal bestaat uit de afvaardiging vanuit alle eigenaren, beleggers, winkeliers en culturele instellingen in het kernwinkelgebied. Net als elke binnenstad in elke andere middelgrote gemeente staat Veenendaal voor de uitdaging om een structureel onderscheidend vermogen toe te voegen aan haar binnenstad om de consument voor zich te winnen.

---

Mei 2016 – Okt 2016 
Efteling BV
Marketing Strategist

Developing the starting point of all decisions with regard to the strategic framework of long-term projects, consumer journey, product and organizational development to create and ensure growth and sustainable business value

The first step in exceeding your customer's expectations is to know those expectations.
---

Mei 2015 – Apr 2016
Philips BV
Global Brand Manager Lighting
As part of the Lighting brand team in the Brand, Communications and Digital organization, responsible to leverage and build brand preference and equity in the lighting business. Contributing in taking the Philips brand to the next level in lighting, by driving effective, relevant and consistent implementation of the lighting brand identity and platform, enabling and inspiring internal brand engagement and contributing to the build-up of lighting brand strategy.
Light is the brightness that lets you see things
---

Sep 2014 – Apr 2015
Philips BV
Communication Design Manager Lighting
1) Management of all Lighting communication design:
o Branded feature logo development
o Product(range) packaging
o Photoshoots
o Development of platform design implementation guides
o Packaging redesign regarding brand identity implementation
2) Brand Design content consultant:
o Brand campaign story collection and development support
o Product photography (approach and guidance for BGs)
o Photography audit based on new photography signature
o Brand identity implementation acquisitions/alliances
o Packaging design global implementation excellence
Design is about taking products from being usable to delightful, and then beyond that — to meaningful.
---
Dec 2012 – Aug 2014
A.S. Watson Benelux
Digital Marketing Manager ICI PARIS XL, Netherlands
In cooperation with the E-Commerce & New Media Manager Benelux responsible for:
o developing e-marketing campaigns, within the overall marketing strategy;
o the optimal digital media mix for the promotion of online activities (SEA, SEO, affiliate marketing, display advertising, social media, etc.);
o the increase in traffic to the webshop and actively generate opt-ins for the e-mail newsletter;
o monitoring, analyzing and evaluating online marketing campaigns and report the results and recommendations.
In the factory they make cosmetics; in the store we sell hope.
---
Sep 2012 – Nov 2012
Microsoft Nederland
Marketing Communications Manager
As part of the worldwide launch of Windows 8, responsible for the development of the Dutch consumer campaign and the localisation of delivered creatives for this purpose.
The operating system (OS) is the most important program that runs on a device. It provides a software platform on top of which other applications can run.
---

Nov 2011 – Aug 2012
Holland Casino
Campaign Specialist
As part of the marketing communication team responsible for the development and implementation of:
o external, internal and in-store marketing;
o external crossmedia marketing communication plans;
o BTL media strategy and media buying.
Managing and supervision of:
o ATL and BTL advertising agency and media agency;
o Commercial printing assignments;
o CRM contact strategy and DM trajectories.
Advisory role: CRM and formula management from a marketing point of view
---

Feb 2011 – Aug 2011
Philips BV
Photography & CRM Manager Lighting
As part of the team responsible for the worldwide introduction of the 360˚ B2C campaign for home LED lighting, assigned to lead:
o the development of the global BTL lifestyle photography (emotional benefit, packaging, and product in use), and rich media assets;
o the development of the CRM calendar and draft designs for themes and content.
---

Aug 2010 – Jan 2011
Efteling BV
RTV Manager
In coordination with the marketing communications manager responsible for the production of commercials on radio and television for all profit centers within Efteling.
Next to that overall Campaign Manager for:
o introduction of the new theme park show Raveleijn
o musical 'Kruimeltje' in the Efteling Theatre
---

Feb 2010 – Jul 2010
Efteling BV
Marketing Support Coördinator
In coordination with the commercial director responsible for ATL production and media for all profit centers within the Efteling.
Next to that Campaign Manager for: introduction of the new wooden roller coaster racer 'Joris en de Draak' (George and the Dragon).

Efteling won the SAN Accent 2010 award in the category Leisure with the campaign 'Efteling looking Dragon Warriors'. SAN Accents are the only professional awards of advertisers for advertisers.
---